Less than two years ago, when I conceived the idea for DependableFlame.com, I had no experience building a website and had no idea where to start. After fumbling around in the dark for a couple months, I stumbled upon Wealthy Affiliate and the rest is what you are reading.
Ebay has been around since 1995 and it is no secret that an enterprising, hardworking individual can use the auction platform to make a little extra money and perhaps, even carve out a new career for them self.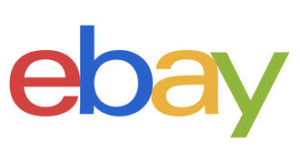 I have had multiple Ebay accounts since 1999 and have bought and sold to varying degrees ever since. When my first career as a postal employee came to an end in 2017, I had a head start on what to do next.
For some time, I had been buying and repairing vintage cigarette lighters. Selling them on Ebay just made sense. I had year's worth of experience buying and selling on the site. I also had 25 years under my belt in the shipping and packaging industry. Continue reading "Easiest Website Builder for Successful Ebay Businesses? Wealthy Affiliate"