The purpose of this page is to have a centralized location from which DependableFlame.com readers can access resources which are discussed in an article, YouTube video, Ebay listing or other content. I get many questions via the comments section and email relating to methods, materials and tools needed for vintage lighter repair. Some of these links are simply informational and can help you down the road to gaining a blueprint or a better understanding of how petrol lighters work.
Some of these links lead to Amazon, Ebay or some other affiliate website where you can purchase the products we have discussed. If you click through these links and make a purchase, DependableFlame.com will earn commissions from these sales. 
A wealth of knowledge and info on old lighters. Their newsletter is invaluable.
Hands down, the best vintage lighter page out there. I am forever indebted to he and his collaborators. When I need information on an old cigarette lighter, this is the first place I look.
1954 Lighter Repair Manual: this link leads to a web friendly version of the manual on the Toledo-Bend VCL site. The repair manual was a paper book back in the day that was available to jewelers, watch repairman and others when ordering kits of repair parts for cigarette lighters.
This site appears to be put together by a group of collaborators with big plans. Many of the links for various lighters and manufacturers are still labeled "Coming Soon" but there are many cool old advertisements and related info that are unavailable elsewhere.
An outstanding online museum featuring lighters arranged in various categories including country of manufacture, technique and a very long list of Dunhill lighters.
Links to Purchase Flint, Fuel, Wicks, Etc.
(As an Amazon Associate, I earn from qualifying purchases.)
Many times you will not be able to reuse the old wadding  pulled out of the lighter. This organic cotton coil is a good replacement.
Zippo fuel, flint and wicks will work in the vast majority of petrol lighters, especially the flip-top, Zippo style. 
Vector Butane is a good choice for vintage gas lighters as it comes with refill adaptors that enable you to fill a variety of gas valves.
Specific Dunhill flints are called for by particular models.
If you are unsure what fuel or other supplies your lighter requires, leave a comment below and I'll get you going in the right direction.
Ebay Links To Vintage Lighter Supplies
(As a member of the Ebay Partner Network, I earn from qualifying purchases.)
Vintage Auermetall Lighter Flints that may work better in some vintage cigarette lighters.

Wire lead(or IMCO) wicks similar to the old Ronson wicks. These work best in lighters with a wick chimney.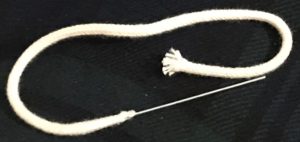 Old Ronson Wicks available on Ebay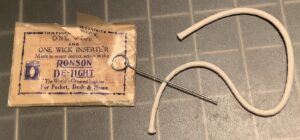 This Ebay seller, based in the Untied Kingdom, offers wicks of varying diameters.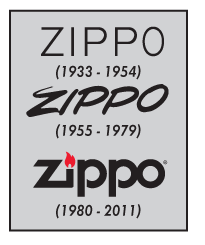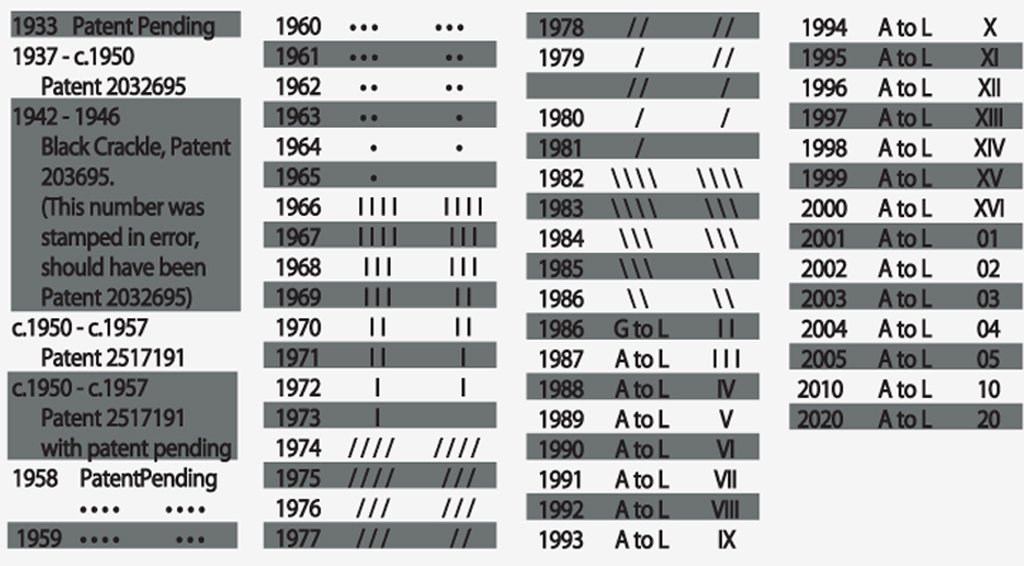 Butane Lighter Repair
This is NOT my video but it will give you an idea of the pitfalls associated with repairing butane lighters. I DO NOT repair butane lighters.