Whether you have inherited a family heirloom, hit the jackpot at the flea market or perhaps landed that lighter of a lifetime on Ebay, if it won't spark you may have your work cut out for you before you are able to light your bowl with it. In this article, I will cover the main issues associated with vintage petrol lighters that fail to ignite and a few common techniques that will help to get most lighters functioning again.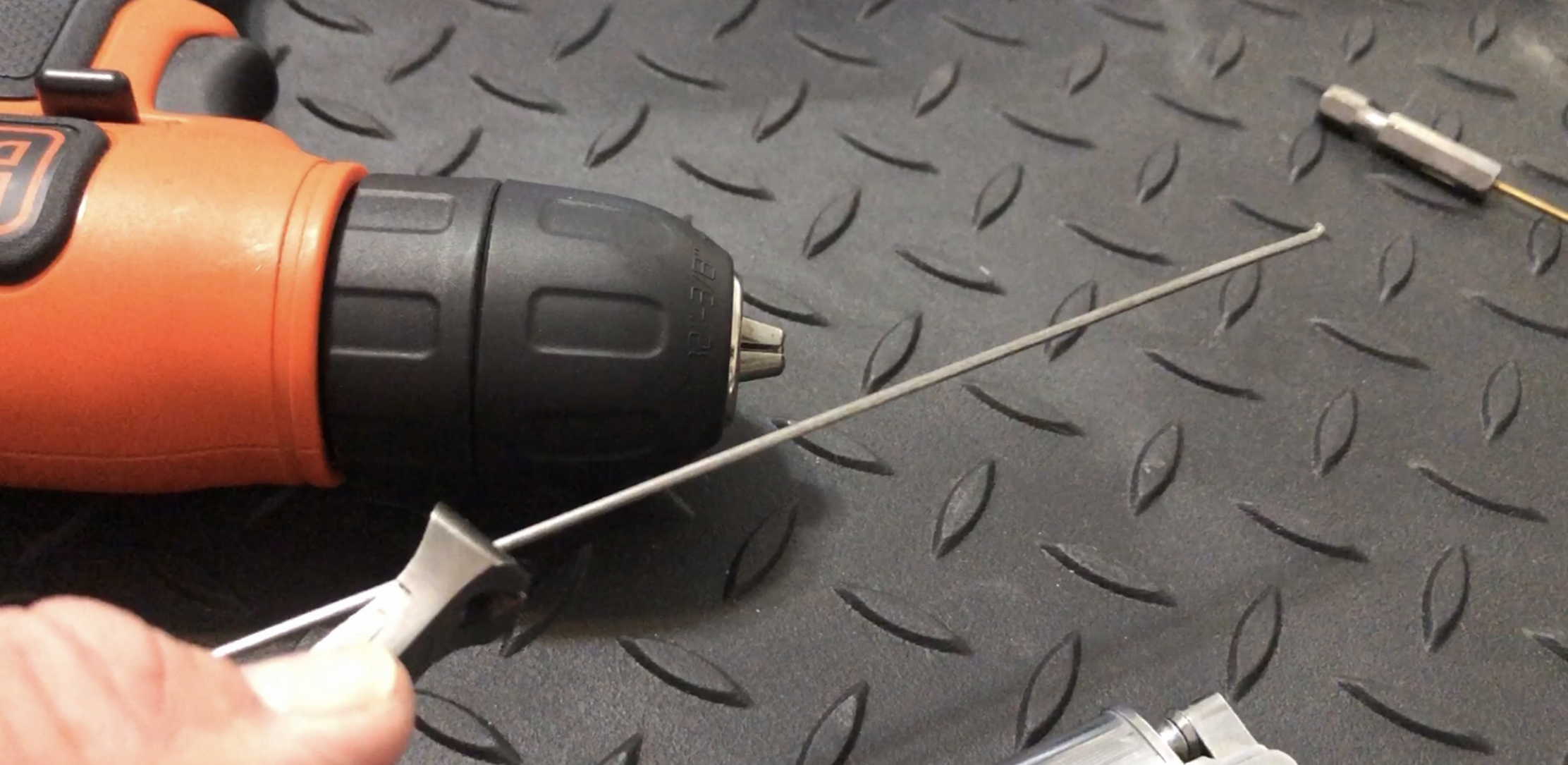 (Full Disclosure: clearing old, degraded, sometimes petrified flint from old lighters is without question my least favorite part of the job. Some of these techniques I learned elsewhere and some I developed on my own. None of them are foolproof and I have encountered more obstructed flint tubes than I care to recall that forced me to admit defeat.)
If you are looking for help clearing an obstruction in a curved flint tube lighter, the following video may be a shortcut to your solution.✌️
If you need help disassembling and reassembling an Evans TRIG-A-LITE mechanism, this video will be helpful:
What We Have Here Is…
If the lighter in question will not spark, first on your to-do list is determining the source from which the lighter should produce a spark and whether it was designed to be renewed when failure occurs.

For most vintage cigarette lighters that people collect, flint(or auermetal) ground against a file wheel produces the spark needed to ignite the flame. For the purposes of this article, I am going to break flint ignited lighters down into two categories: straight flint tube and curved flint tube. This is a bit of an oversimplification and I will provide some clarification later in the article but the categories should suffice here.
So, how do you know the difference? It's really just basic logic. Look at the top of the lighter and determine where the flint meets the file wheel. Next find the screw on the bottom of the lighter that retains the flint and flint spring. Are these two points on a straight line from top to bottom of the lighter or are they offset from each other to one side or another?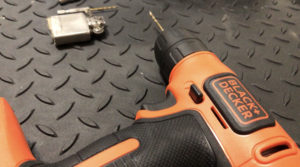 If it is straight up and down, then your flint tube should be straight. If it is offset then you are likely dealing with a curved flint tube.
If you can not seem to find a flint or file wheel and the action of activating the lighter is more of a "click" of a button than the striking of a wheel, then it is probably a piezoelectric ignition. If it is a piezoelectric lighter you are trying to repair then please skip down to that section, otherwise keep reading to learn how to repair vintage cigarette lighters that won't spark.
Straight Flint Tube, Zippo, Insert Type
As with most things in life, the more straightforward a problem appears the simpler the solution required. With straight flint tube lighters, you are more likely to be able to get by with a cheaper drill that accepts hex-shanked drill bits rather than a drill with an actual chuck like you will need for the curved tube method of clearing flint tubes.
So, I typically have the two drill bits ready, a 3/32 and a 5/64. Hit it with the 3/32 first and a good portion of the time that will be the only work required to clear that tube, lickety-split. Canned air or a compressor will come in handy to blow the old flint dust from the lighter.
If the obstruction is neither immediately cleared nor good progress observed, then hit it with the smaller 5/64 drill bit. This smaller bit may have a tendency to break up the bigger mass of the flint better than the bigger bit. If the 5/64 bit breaks through, then the bigger 3/32 bit will likely chew through the rest without much effort.
Other times, you might as well forget about it, there are some tubes that you're just not going to clear. The worst to me, seem to be the old Park Industries aluminum insert lighters. Something about the way the flint gets stuck in those aluminum inserts, I swear it feels like the hardest thing on the planet.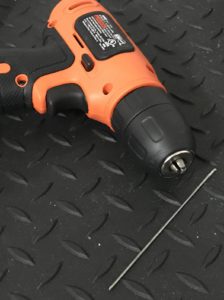 I have had many lighters that I beat my head against the wall that was that particular obstructed flint tube for so long and literally gave up so many times that I didn't think I'd ever clear it and then out of thin air one day, I just broke through.
The Dunhill Rollalite Petrol Lighter and similar type lighters that house the flint in a small compartment up top will be cleared much as these other straight tube lighters are cleared. The length of the drill bit should not be an issue in the case of these lighters and while you should have plenty of room to access the flint housing, you may have trouble holding the lighter steady enough to work on it as your employ the drill.
Curved(Ronson, Flat Ad., etc.) Flint Tube
Alright, you know when the city or one of the utility companies is getting ready to dig in your yard and they mark where the different lines are buried by sticking little flags in the ground? That's what we're going to use as sort of a ramrod in this operation.
I peel those little vinyl flags off and then clean the metal rods with Everclear, removing all traces of adhesive. You want to cut a piece short enough that it does not bend easily when jammed repeatedly against the obstruction you desire to clear. You should be able to measure by and mark on the rod itself, the distance needed to break through and clear the obstruction while being careful not to allow too much play in the bending of the rod.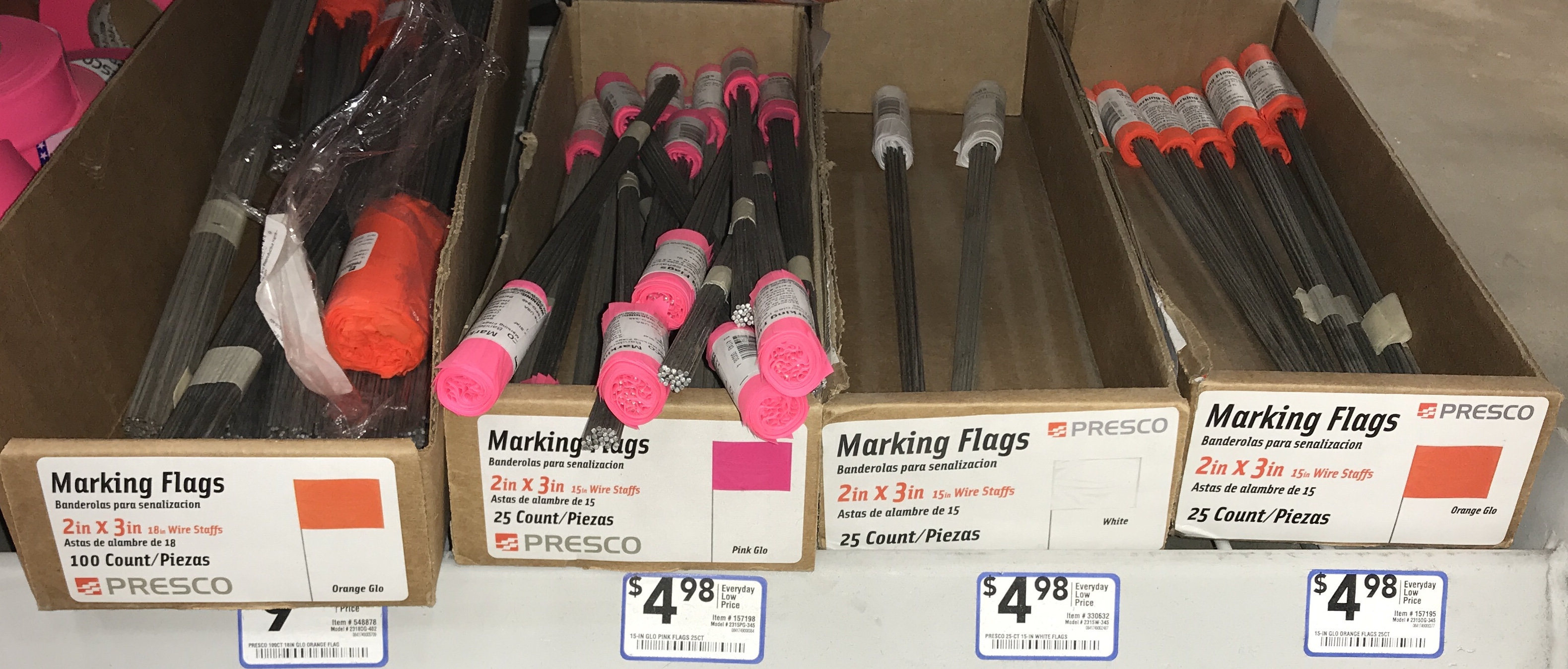 I cut the wire at a slight angle in hopes of creating the widest surface possible to disrupt and disengage the flint while at the same time I figure the severity of the cut itself should increase friction and hopefully foster the freeing of the flint from whence it has attached itself.
A drill with a working chuck will be necessary to grasp the cut wire that you have formed into a ramrod. Seat the wire all the way back in the chuck. Use the momentum and speed of the drill to your advantage as you work the wire back and forth, in and out of the flint tube causing as much friction as you are able until the tube is clear of all debris.
Piezoelectric And Other Outlier Spark Sources
I have read many times in many places that piezoelectric ignition lighters are unable to be repaired. That if they failed to spark, you might as well toss them in the garbage. In my experience, piezoelectric lighters just seemed cheaper, less quality than flint lighters so I never messed with them.
I have seen some discussions recently where some collectors claim to have used sandpaper to somehow clean or renew a piezoelectric ignition lighter. I haven't personally done this, I've only seen and heard others discuss it, so I can't vouch that it will work. I will say, it might be worth the effort if you're simply going to throw them away anyhow.
There are many other ignition sources for vintage lighters but they are rare today: caps, rasps, chemicals, etc. If you have questions about any of these other type lighters, ask below and I'll be glad to get you the info you need.
Please Share Your Thoughts With Us
Do you have any tips or tricks for clearing flint tubes, rewicking lighters or otherwise working on or repairing old cigarette lighters? You can email or leave a comment at the bottom of the page. We are always looking for new ideas for future articles including cartridges, 510 batteries and other vaporizer supplies.
You can join our email list to the right on any page at DependableFlame.com.
And please subscribe to the DependableFlame YouTube channel.