(As an Amazon Associate, I earn from qualifying purchases.)
Modern Technology Makes Amazon Your Best Bet For Authentic Zippos
Where'd All The Salesmen Go?
Back in the day there were actually guys(not being sexist, remember this was a long time ago, they didn't even have the internet) that went door to door with briefcases full of samples of products that they were authorized to sell.
The world doesn't work that way anymore. People don't sit around waiting for some poor salesman to show up and sell them something. They get on Google, type in something like "Zippo lighters for sale on…" and they buy it.
This is good for the consumer because you don't have to worry about whether that
New Zippo is authentic. Zippo would not allow Amazon to sell their products if they were also selling counterfeits.
A Zippo is a Tool Meant to Perform a Job
I know a lot of people like to collect Zippo lighters. I own a few myself that mean more to me than any sum of cash they could potentially fetch. The cool thing about Zippos though, is that brand new Zippo that you buy today will probably last the rest of your lifetime.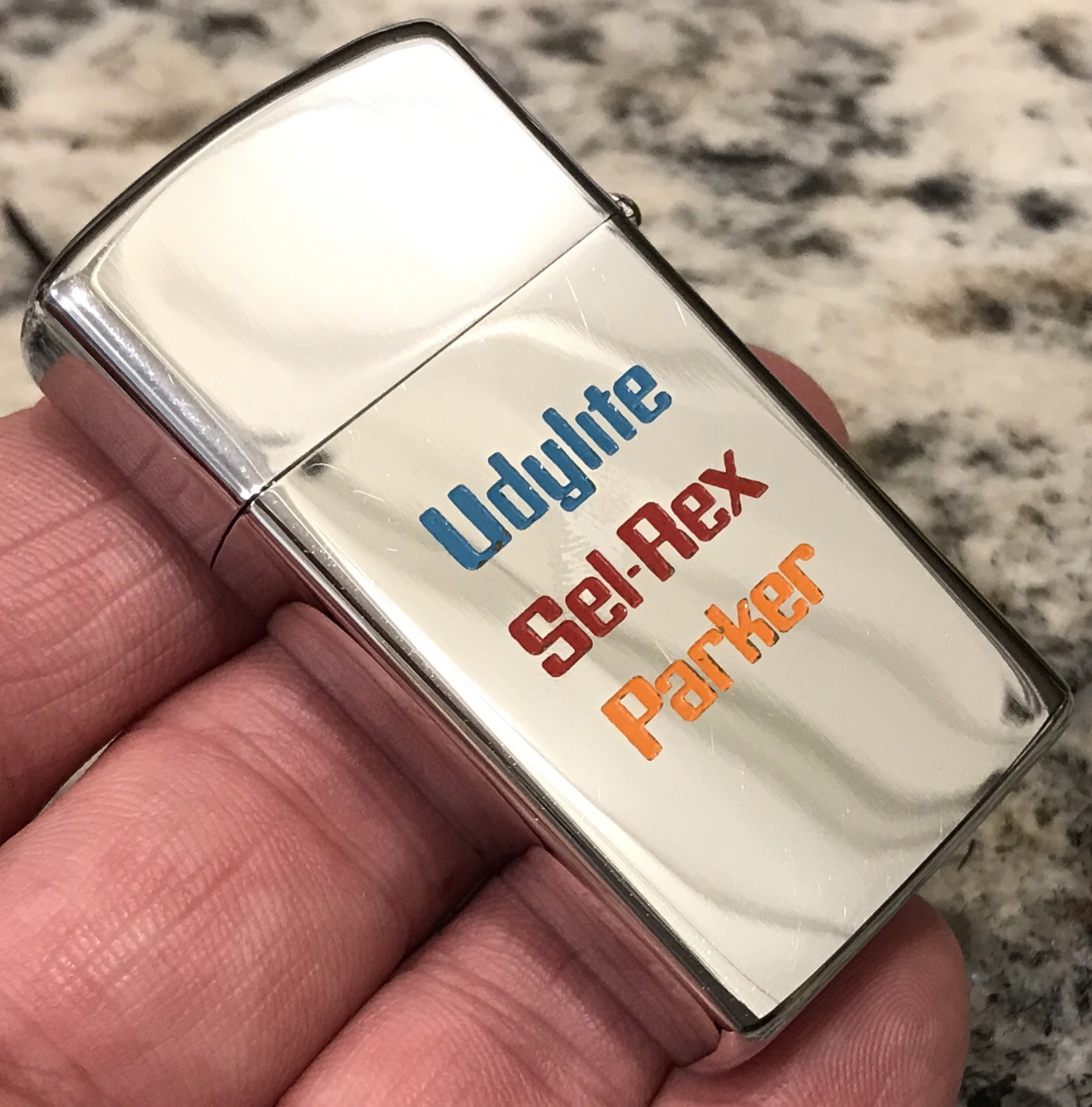 Ya, you'll probably have to add fuel to it once a week for the rest of your life too. But how much of an inconvenience is that really? Truth be told the first time you run out of fuel with a Zippo, or any other refillable lighter for that matter, you'll be glad you can refill it.
Lighter fluid is cheap and you'll have the satisfaction of knowing that you purchased a great product that will have less impact on the environment than its plastic counterparts.
Cons:
There's really only one thing to put in this list and I've already mentioned it. It is the perceived need to constantly refill a Zippo as opposed to that cheap plastic lighter that you throw away. It is undeniable that Zippos do leak fluid.
That leak is by evaporation and there are some hacks or tricks that one can employ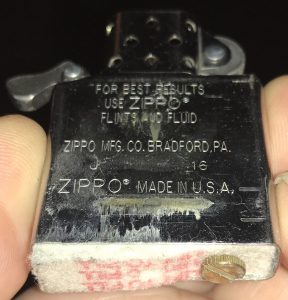 in that regard. However, if you never take any steps to seal your new Zippo against evaporation, you still made a fine choice.
I would bet that most smokers waste just as much fluid from plastic lighters that break, leak or get lost.
Pros:
Not only do we have multiple things for this list, it's hard to decide where to start.
There's a Zippo for everyone. Whatever your interests, there's bound to be a Zippo Windproof Lighter with a team logo, brand name, design, precious metal, etc. that would make you proud to call it your own.
If you take care of it a Zippo will never let you down. It only has a few parts. Not only that but Zippo has never charged for a single repair. They are world-famous for their lifetime guarantee so if it ever needs repair then it'll cost you a few bucks to mail it to them but you'll have your lighter back and in working order usually within weeks.
A Zippo can be handed down as an heirloom to a relative or friend.
A Zippo can be given as a gift for just about any occasion, a smoker can never have too many dependable lighters.
The Zippo is a proven design, time tested and still making fire.
You can personalize some Zippo lighters with engraving or your organization's logo.
You can store extra flint underneath the lift tab where you fill it with fuel. This way when your flint is spent, you just drop in another and keep on sparking.
A Zippo is an excellent choice if you plan to use a hemp wick. I would suggest a plain brushed chrome model.
In case of a zombie apocalypse, I'd much rather have a Zippo in my pocket than a cheap plastic lighter. It's hard to refill those disposable lighters but with a Zippo there would be a multitude of suitable fuels available.
If you like to have plenty of lighters on hand, Zippo is great because the parts
are all so interchangeable. Wicks, flint, fuel, inserts are pretty much two sizes fit all: Zippo and Zippo Slim but even they use the same flint and wick.
You Can Never Go Wrong With A Zippo
I believe I have provided more than enough reasons to be able to confidently recommend Zippo if you are planning to purchase a new lighter.
That being said, I'd like you to consider something. Zippo has been making their lighters since 1932. Now think of all that has changed since Zippo started producing this Iconic American product.
In 1932, there were still a lot of Americans with no indoor toilet. Telephones had to be plugged into the wall. People smoked wherever they wanted whenever they wanted. There had only been one World War. I don't think people even had televisions yet in 1932.
Weed wasn't illegal yet, that didn't happen until The Marihuana Tax Act of 1937.
My point is a lot has changed in the world since 1932 but the Zippo Windproof Lighter has changed very little. There have been countless advances made in the art of fire technology yet the Zippo is always there when the new technology fails.
USB lighters seem to be all the rage these days but I just keep thinking, "what are they gonna do if there's no electricity available?" I don't want my ability to light up being dependent on electricity. We had fire long before we harnessed electricity. We can survive without electricity and someday we may have to.
You can join our email list to the right on any page at
DependableFlame.com.
Like us on Pinterest, Twitter and Facebook.
Please subscribe to the DependableFlame YouTube channel. We are committed to video documentation of every vintage cigarette lighter that we put back into service.
Please leave any questions or comments you may have about medical marijuana, vintage cigarette lighters or selling on Ebay.
I would appreciate any and all comments. You can contribute yours at the bottom of any page. I am constantly in search of old lighters to purchase. New old stock, collections, I'll buy any well-made refillable lighter really, for the right price.