Wouldn't it be nice if there was a place you could go online to get most, if not all your smoking needs?
First Off, the Important Stuff
Back in the day, like a whole ten yrs ago, people had to go to the store to buy rolling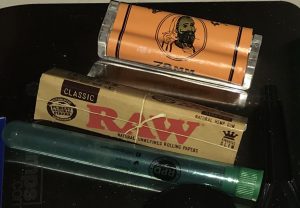 papers, flint and other articles necessary for combusting their favorite foliage. I don't know about you but where I grew up we would have called that a head shop.
When I started smoking, I asked myself, "what is the best online head shop?" I might be a tad slow but I know how to perform an internet search and I think it took me close to a yr, maybe a little more before I finally figured it out and that's why I'm writing this blog today.
I'm going to explain a few things in this article:
The one website that I use for all the smoking paraphernalia that I buy online.
How I figured out it was the best.
How the flow of products has changed the way business is done and will be changing even more radically sooner than we may think.
How you can use the changing global marketplace to your advantage, if you're so inclined.
Now, in the grand scheme of things I understand that the best place to buy our papers maybe shouldn't be our priority but it is what you searched for so let's get that out of the way first.
Almost All Your Needs In One Place
Rolling Paper Depot is the one website where I consistently found the products I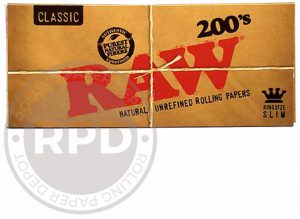 needed for the best price with the best shipping terms(often they were running some sort of promotion for free S&H.) They have more papers than I can imagine ever having enough time to try but that's okay because I already have a favorite and they carry them.
I personally like the Raw brand of papers, specifically the King Size Slim Creaseless. They are cut to about the perfect width for a square paper, smoke very cleanly and least important to you but most important to me, I like the texture and the way they feel in my fingers.
Rolling Paper Depot offers all their papers for sale by the pack or by the case, which from what I have ordered, the cases were suitable display for retail sale. I'm not going to tell you they stock everything I'd like them to because they don't. But they are the one place that carries most of it. Just a sampling of what they offer: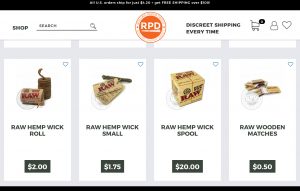 Most offerings include hemp products when available
Cases, doob tubes, stash/storage containers
Pre-rolled and flat material filter tips
Rolling machines, trays, grinders, packing tools
Cones, funnels, loaders
Ashtrays, apparel, incense
Pipes, screens, deodorizers and cleaners
Fuel, flint, wicks, hemp wick
A decent selection of lighters of varying quality(of course, I'd suggest checking out my working vintage lighters first, there are several that would love nothing more than to be taken off the shelf and put back into service)
Now for the first link in the chain, how did I settle in at Rolling Paper Depot?
I Googled It
I Googled something similar to what we talked about earlier and time after time I


ended up on Amazon and then searching there for papers or pipes or whatever I happened to be curious about that day. So pretty soon, I was skipping Google and just heading straight to Amazon.com.
Amazon sells everything! You ever notice that? I mean, you get on there and start filling up your shopping cart and then when you go to checkout you don't even think about it, you just pay and wait for the stuff to arrive.
Over time, I began to realize that most of the items I was receiving in the mail had actually been shipped from Rolling Paper Depot. And most of the packages that were not from Rolling Paper Depot took much longer to arrive.
Long story short(this is part of the flow of product and I'm not going to have enough space today to explain it all in detail,) those other packages on Amazon were usually being drop shipped from China. That in itself is not necessarily a bad thing but it is definitely a bad thing if you'd like to receive your purchase in a timely manner. That was the most important discovery I made and not only because it was the quickest, least expensive way to get my papers.
Never Pay More Than Necessary
You might ask, "Why don't you just run down to your local head shop and pick up what you need?" I'll give you one example and then I'll shut up about it.
I walked into a shop recently and discovered a device that I had to own. I paid $25 because I had to try it even though I knew I could find it much cheaper online. I would have had a tough decision to make if it was priced at $50. This was a chillum but the design was like none I'd seen before and I was sure that this thing was going to change my life.
It is an excellent pipe, I'm still using it over a yr later but you can buy them online all day every day for $10 with free drop shipping from China. I've learned a lot of things about drop shipping, affiliate marketing, SEO and a dozen other terms I was clueless about just a short time ago. Some of it is good and some is bad and this is when we get to the point of if your so inclined.
Time Waits for No Man
Affiliate marketing techniques are being employed in some of the clickable links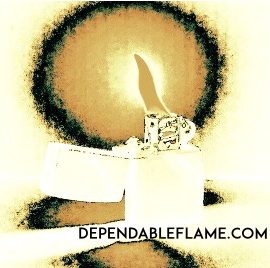 within this post. If you click on a link that takes you away from dependableflame.com and you make a purchase then I would receive a commission. Your purchase price will be the same whether you click an affiliate link on dependableflame.com or go straight to that website some other way. You can read our full Affiliate Disclosure here.
If you are interested in affiliate marketing, making the money your work is worth, Search Engine Optimization(SEO) or just curious what it takes to succeed in today's ever-changing online world, then click here. It is absolutely free to sign up and you can access the training during your trial period to use the tools that will be at your disposal should you decide that affiliate marketing is the way for you. This entire site was built and is being hosted on that training platform. If you click the link above, you will find out pretty quick what affiliate marketing is all about.
You can join our email list to the right on any page at DependableFlame.com.
Like us on Pinterest, Twitter and Facebook.
Please subscribe to the DependableFlame YouTube channel. We are committed to video documentation of every vintage cigarette lighter that we put back into service.
Please leave you comments or questions below the article and as always I'll be here working on something.