So, you know the vintage lighter you want to purchase, how do you know you're getting a fair price?
Functional or Collectible?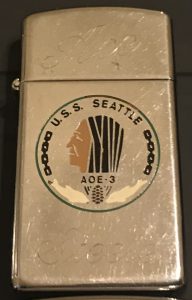 One important variable to consider before buying vintage lighters on EBay is your purpose for the lighter. Are you planning to use it or are you simply adding another lighter to your collection to admire?
I'll use myself as an example. The most important aspect of collecting and repairing lighters for me is that they succeed at making fire. I don't really care about collectability. I care a ton about quality. I care most of all that it lights when I need it to. If it won't make fire then it is just a curio and I don't really have a lot of space in my life for things of that sort. Continue reading "Buying Vintage Lighters on Ebay: Our guide to pricing."