During last week's YouTube live stream Vintage Coffee And Lighters Live! our friend Shaun asked me to make a video covering my entire collection of vintage petrol lighters, ashtrays, tobacciana and other useful mechanisms. Upon endeavoring to make that video I was inspired to write this article giving a bit of insight into what makes up my collection and why they belong there. I hope you enjoy this overview!
The Road Most Traveled
I have written and discussed at length in many videos how I got my start in the vintage cigarette lighter hobby but for the narrative's sake, I'll repeat some of it again here. I was initially drawn to the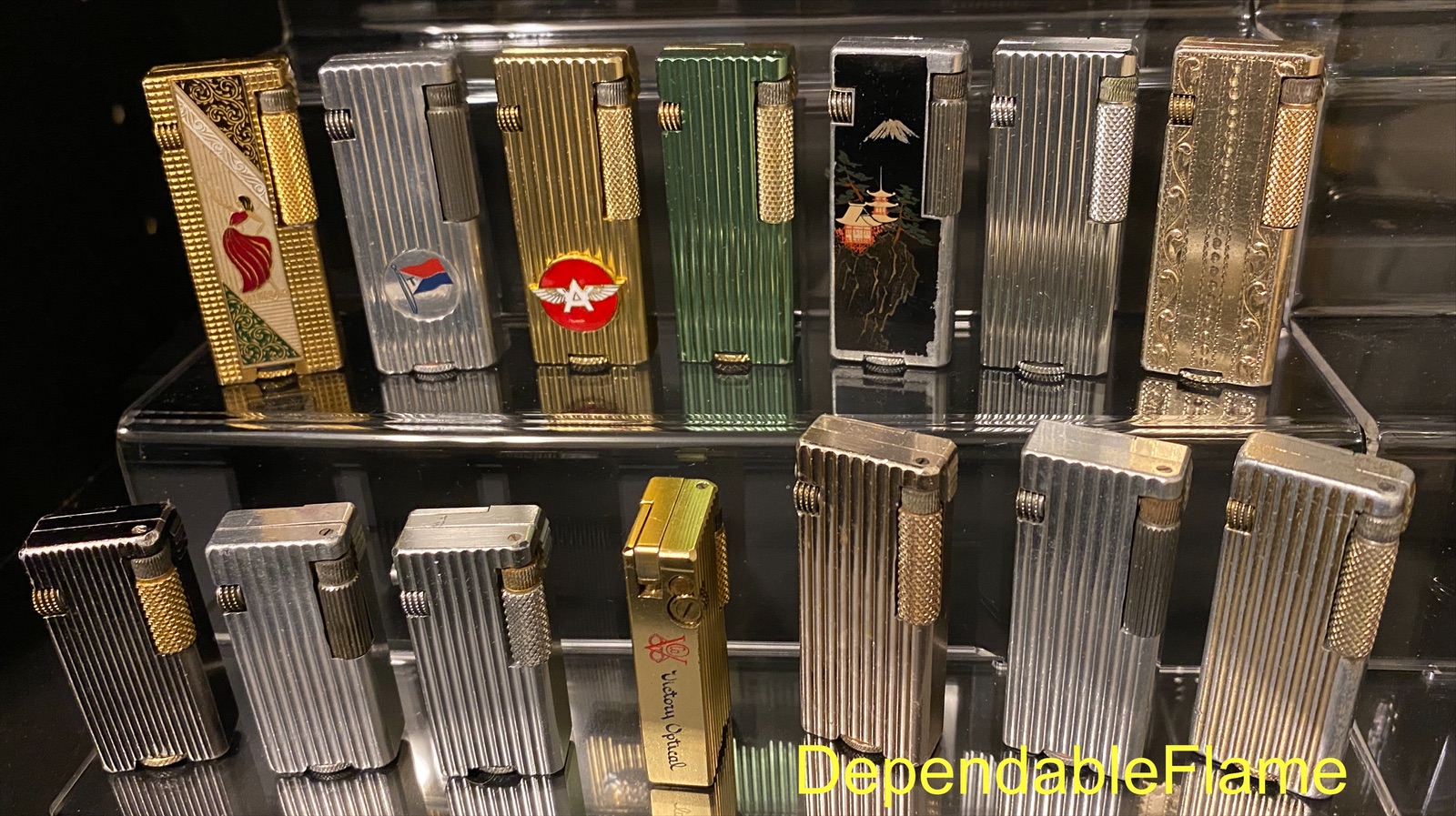 hobby because I needed to make money and saw an opportunity. Buying large groups of lighters, repairing or getting them in working order and then selling them not only proved to be profitable but also engrossed me in all things related to petrol lighters.
So, it wasn't long before opportunity gave way to admiration and I found myself hoping to keep many that otherwise would have been sold. Still, the vast majority of what passed through my hands did get sold(and still do) but I developed an interest or two in a brand or theme that really stood out to me and my personal interest.
What follows is a broad overview of the best that I've collected over the last few yrs. I am still first and foremost a seller and none of the lighters highlighted in this article have been sold. I'm not saying that they won't be sold at a later time, just that the interest that's been kindled by my association with these little fire making machines compels me to keep them at the current time.
I am starting off here with my absolute favorite petrol lighter of all time. It very well could be considered the ideal petrol lighter were it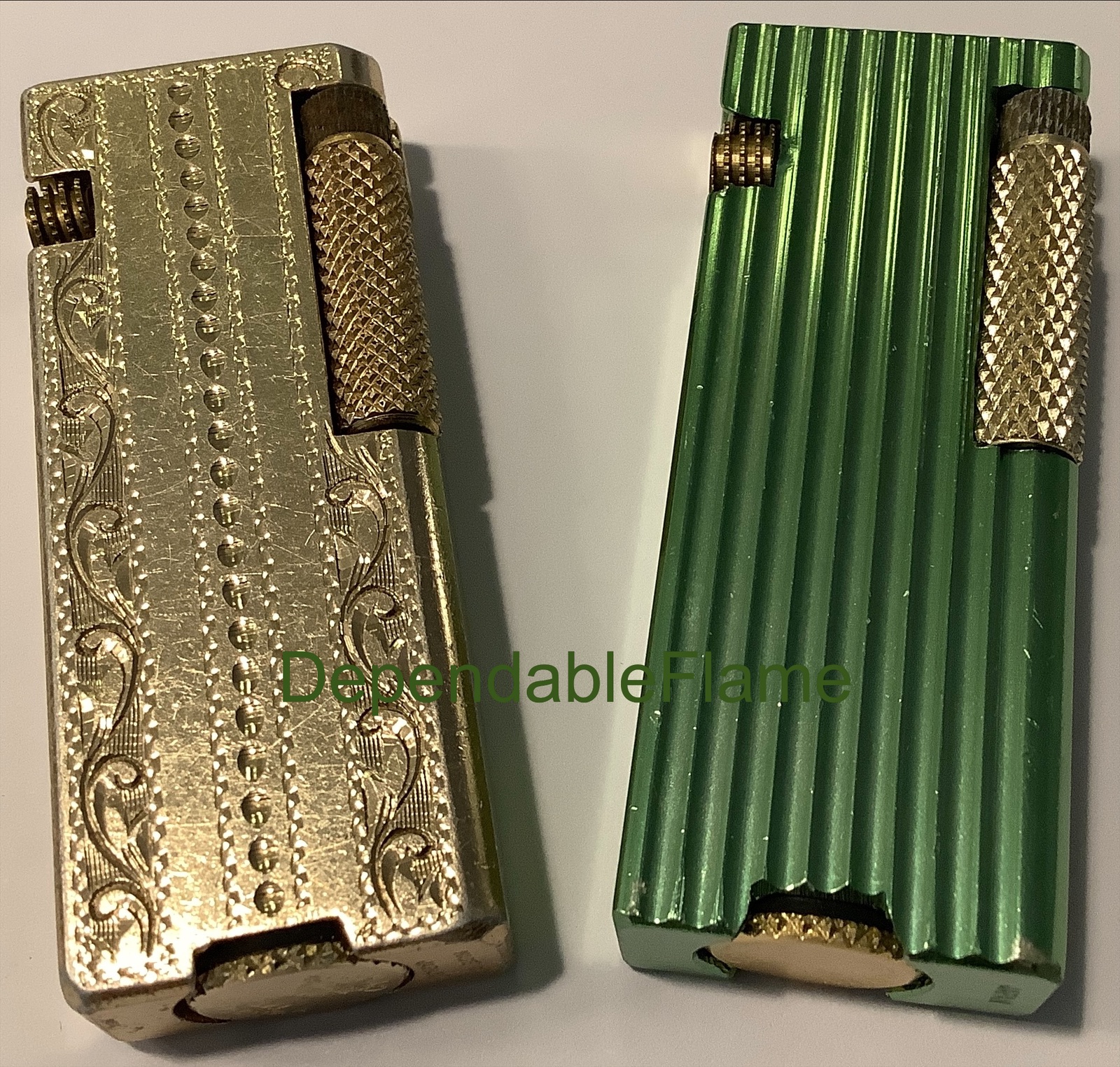 not for its propensity to evaporate fuel rather quickly. That is easily forgiven though given the variety of lighters the brand offers for collection.
From the time I first saw a Cygnus, I've been intrigued by the adjustable flint tension thumb roller mechanism that is fairly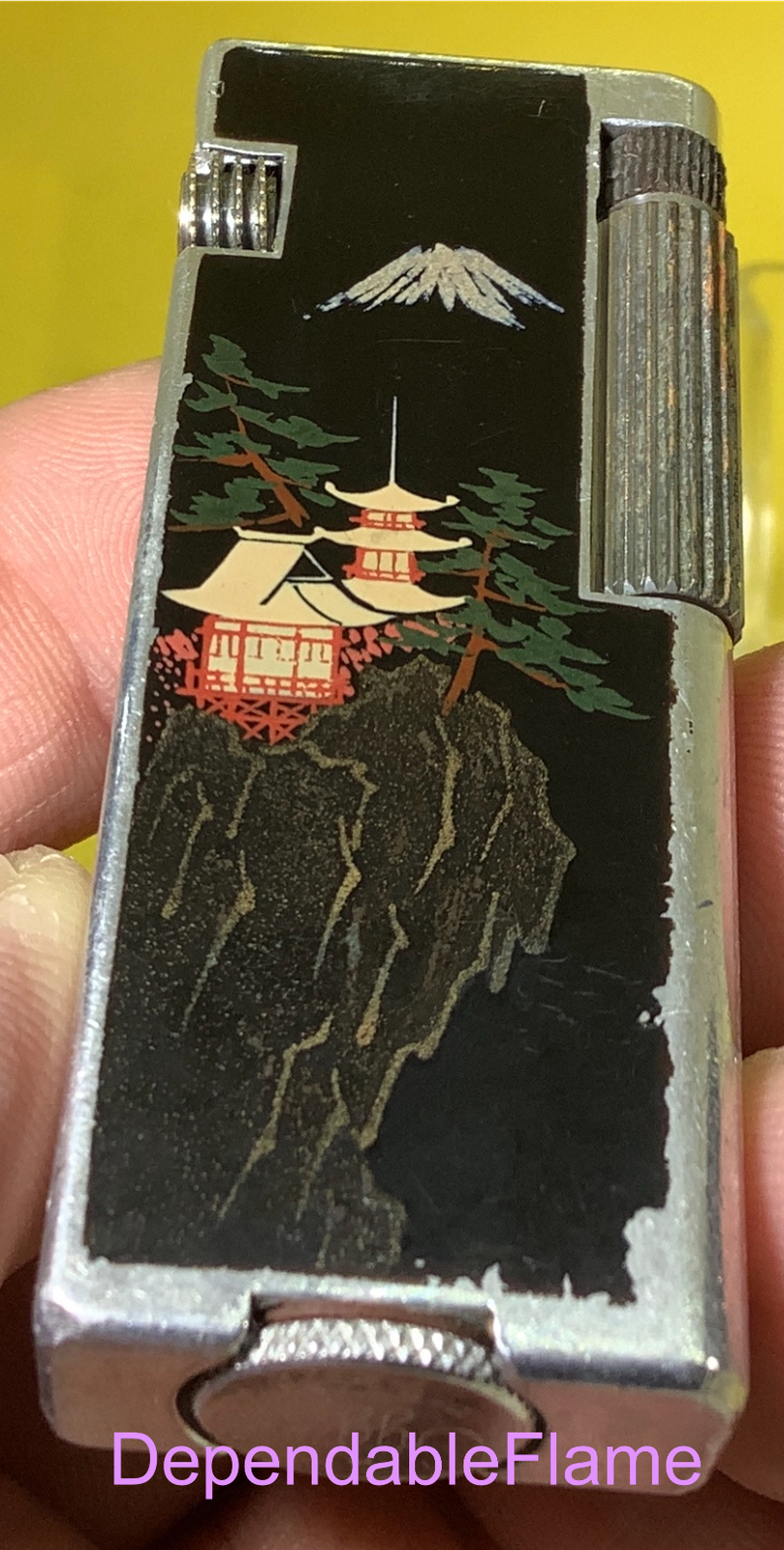 unique to these lighters. I also loved the surface similarities to the Dunhill Rollalite as roller lighters in general had my attention as well.
The one that really got me started down the path of collection was the gold tone full size pocket model with heavy scroll work engraving. It didn't have a fuel screw present(most Cygnus are only marked with the brand on the screw itself) when I bought it but I knew from the characteristic flint mechanism that it was a Cygnus.
Shortly after finding the engraved model in a group of lighters on Ebay, I ran across a similar auction that contained another full size model, this one anodized emerald green with gold tone accented snuffer, fuel screw, etcetera. I was off to the races after that, adding several advertising models including a couple short Cygnus's.
The aluminum construction allowed them to be produced in many different colors. I currently have gold, silver, green, black,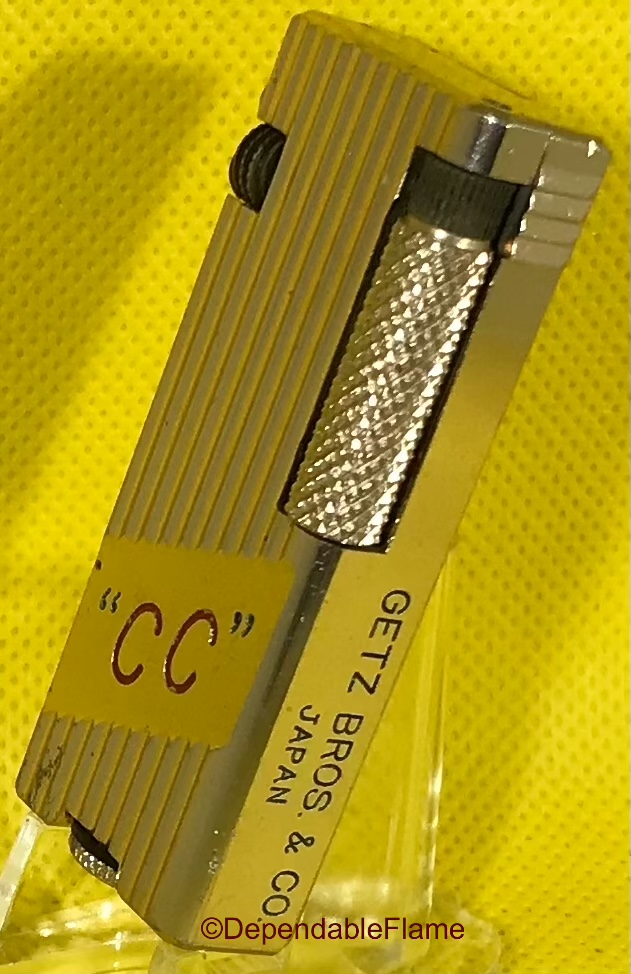 champagne and rose gold toned varieties in my collection. I also own a couple large table models, both of them with advertising.
If I had to list my favorites they would be the emerald green and engraved gold tone models I've already mentioned along with the double-sided painted Mount Fuji lighter that I found unidentified in yet another Ebay auction.
Zippo is the king of the hill when it comes to lighter brands that have the most collections built around them. There are tons of Zippo lighters out there representing just about any theme or interest one can imagine. The Zippos in my personal collection are mostly gathered around my own personal interests and those that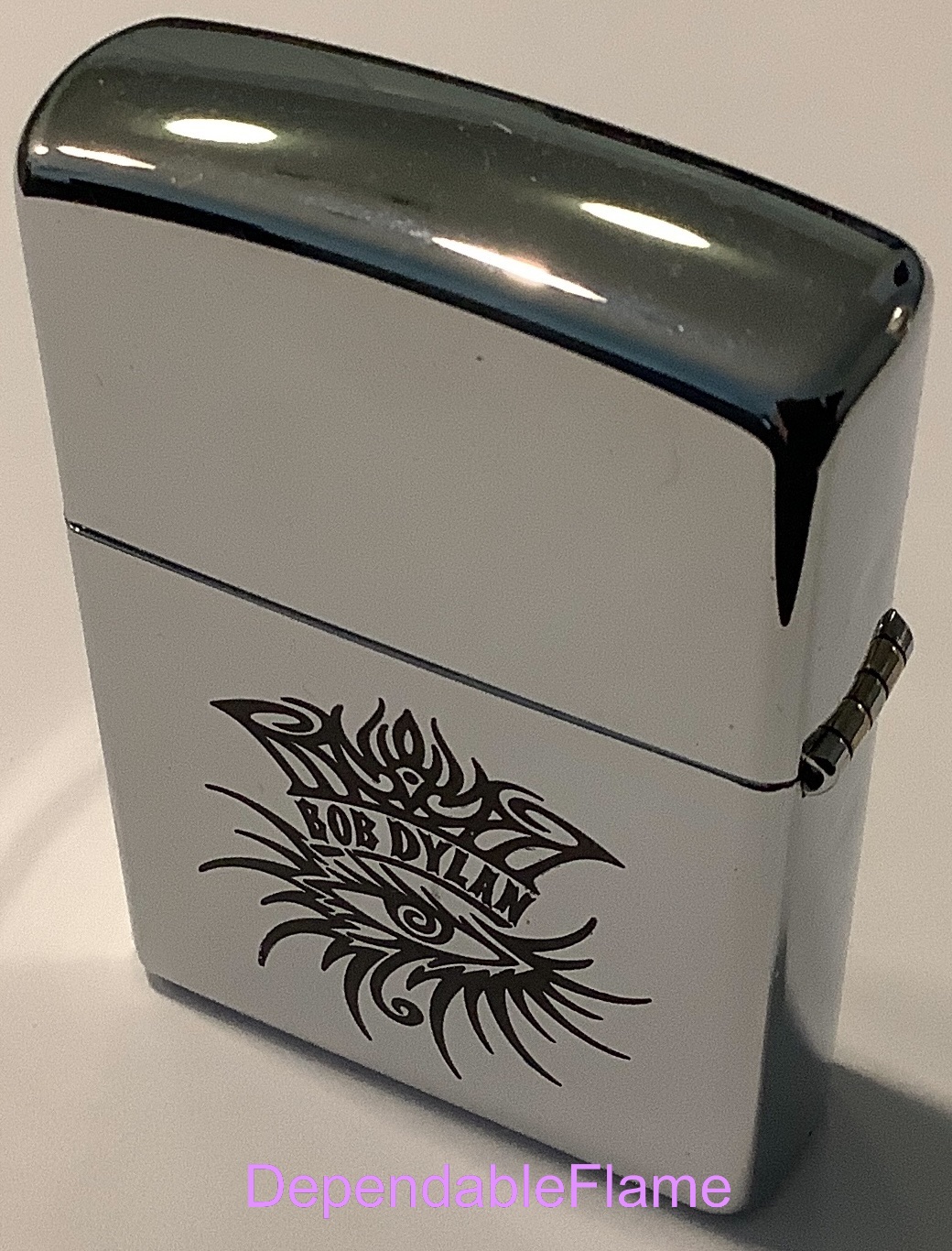 have been gifted to me by others.
I absolutely adore the double-sided Bob Dylan tour merchandise Zippo that may have been the first new, never used Zippo added to my collection but it holds no higher place than the lighter engraved with the stair step J.D.H. initials that was given to me by my buddy Gavin Lannan.
Marlboro Rewards has also been a source of some really cool lighters like the Virgin River Zion V.2 Majestic Views which I actually own two of. Cannabis related Zippos are also an interest of mine and I have at least a couple of those currently in my collection.
Many folks like to bandy about the term knock-off in a pejorative sense when it comes to Park Industries or any other non-Zippo branded flip-top lighter. I can appreciate the CHAMP Austria and even the multitude of Japanese made flip-tops which we'll talk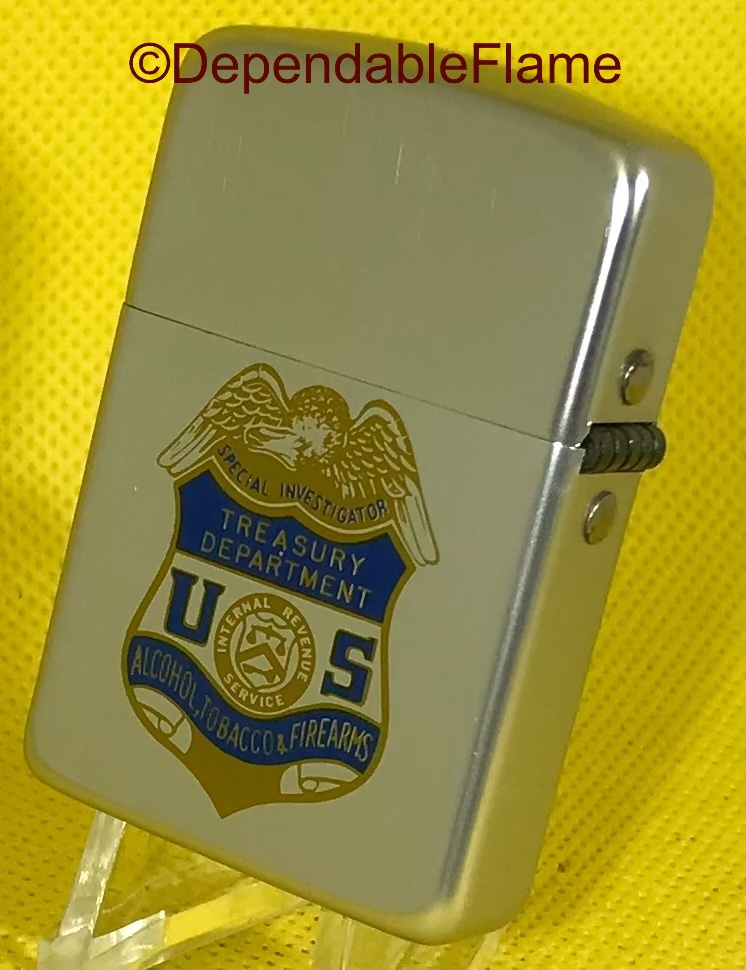 about more in the following segment but PARK lighters have a special place in my heart and I don't really care what other folks want to call them.
My current favorite PARK residing in my collection is the ATF badge double-sided with the slogan "Moonshine Kills" on the back side. Alcoholism is an issue that is very important to me, having suffered from it myself for many yrs. Having this lighter has allowed me to talk about the issue of and pitfalls associated with alcohol in a way I might otherwise not have been able to.
I'm not big on collecting alcohol brand advertising lighters because
I don't want to be seen as promoting the use of alcohol but the "Moonshine Kills" ATF lighter offers the opportunity to talk about the subject from a point of view that doesn't glorify what is a terrible substance to many.
My Family Theme
I do however, have a couple alcohol branded advertising lighters in my collection. It's not the alcohol brand that I actually collect though so much as memories with loved ones who are no longer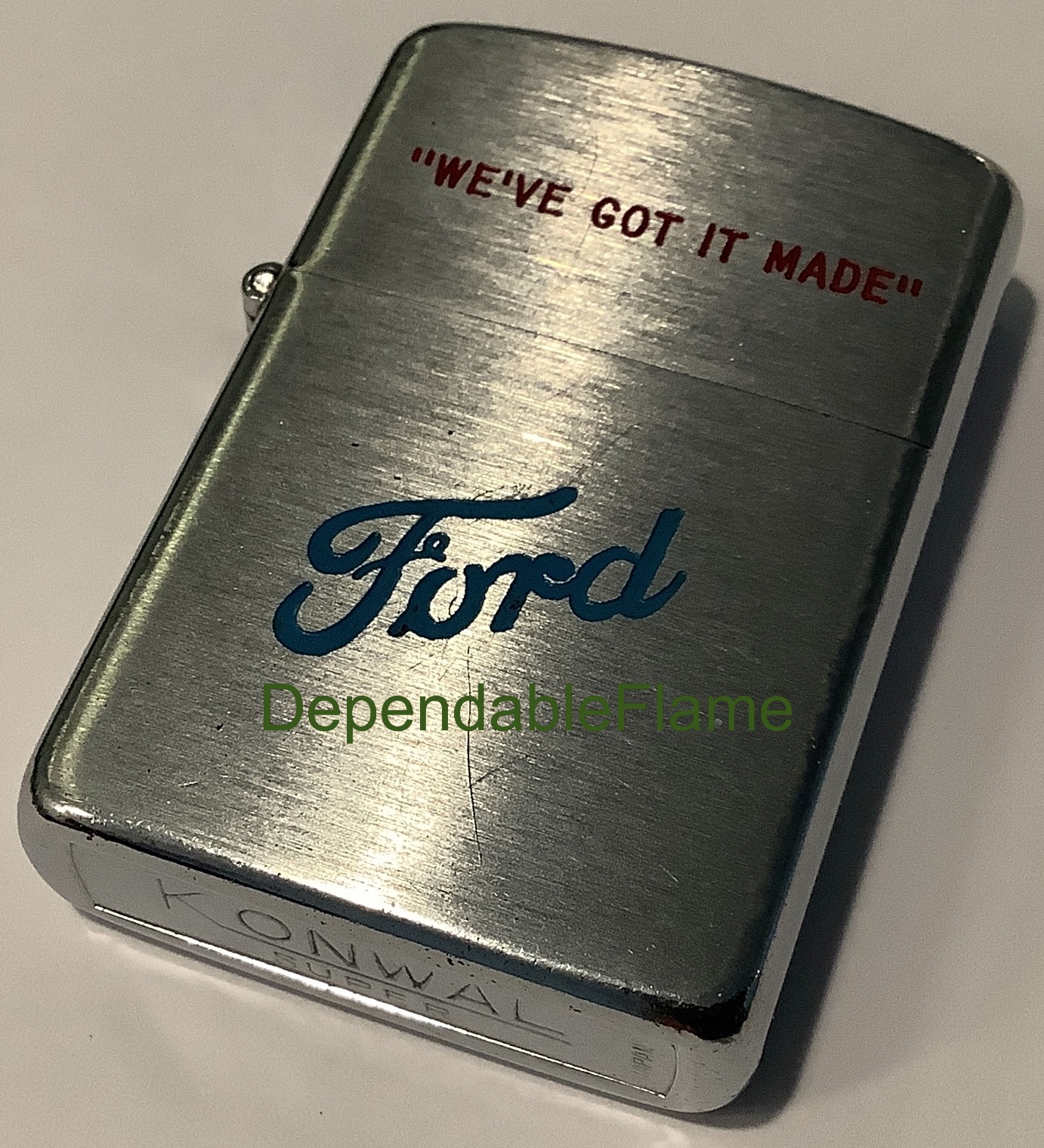 with us.
A Smirnoff branded PARK and double-sided 100 Pipers PARK Slim are two of the centerpieces for the family themed segment of my collection. The Smirnoff because of an epic night in the deer woods when my old man was ready to go on a beer run because as he put it, "who drank all the Smirnoff?" when it was actually schnapps he was talking about and the 100 Pipers because that's what my uncle drank.
Two connections that make sense only to me and a few others join some Japanese made flip-tops that include the Ford promo lighter, Zippo Slim "Jack" engraved and three lighters that actually belonged to my Dad. I think of him often and those lighters keep him and other loved ones and the memories we created in a special place in my mind.
What A Hobby!
I have only been able to touch on a few specific lighters in this overview of my collection. I haven't even mentioned any ashtrays or other useful mechanisms that are some of my favorite items in the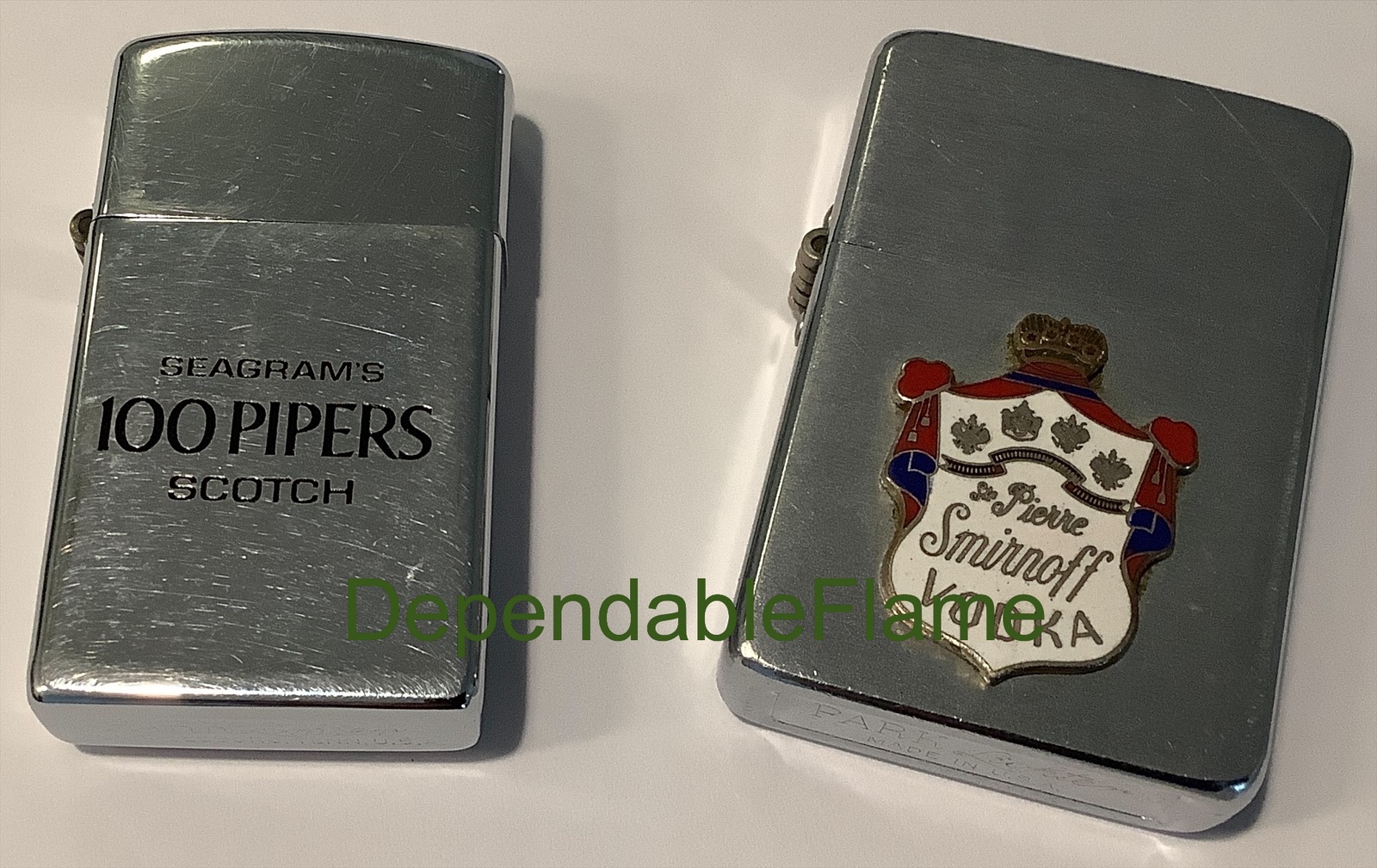 overall collection.
There will be a more comprehensive video available shortly and I hope that you will comment below this article with any insight or questions you may have. There are all kinds of folks out there who want to put you down for what you collect, want to talk about how common or unworthy some lighters are but the reality is that each collector focuses on what they deem valuable and they do it for their own reasons.
These are just a few of what I've collected so far and I'm thrilled to show them to you and also to keep accumulating what I like and place value in.
Please check out our YouTube channel and consider joining us Tuesday morning for the live stream Coffee And Lighters Live! We talk about old cigarette lighters and just about any other subject that may come up! Join us for the camaraderie and fellowship.
Until next time…✌️