When it comes to deciding which petrol lighter you should purchase to use or better yet, to start a collection around, Zippo isn't the only name to consider. There are literally dozens of commonly known manufacturers of petrol lighters from the past and untold numbers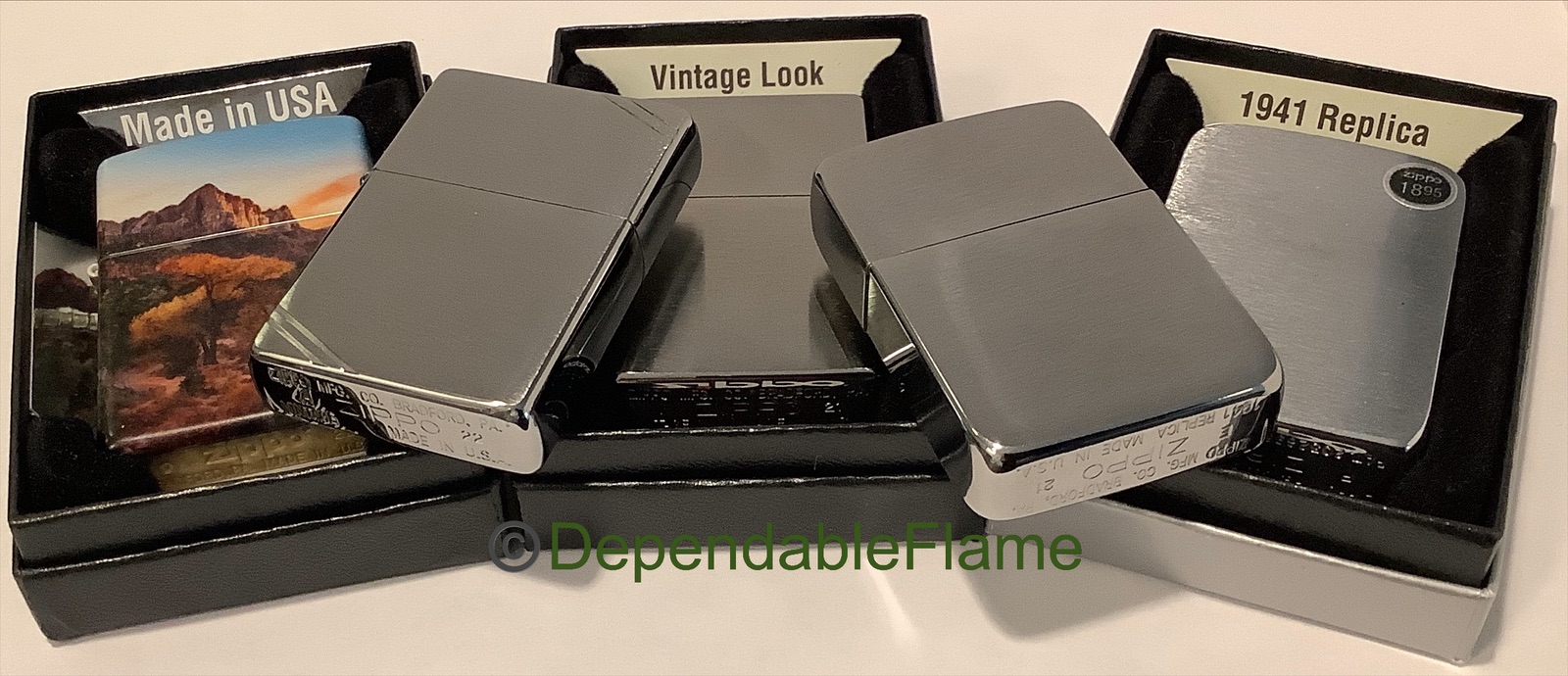 that have slipped through the cracks and dissolved into time. There are countless reasons to buy and use any one of these vintage old brands but today's article will assert the top five reasons you should own a Zippo lighter!
It's Cool!
We start with the obvious because to do otherwise would prove insincere. Zippos are just flat cool! From the distinctive "click" when you flip one open to the iconic profile when a Zippo stands lit,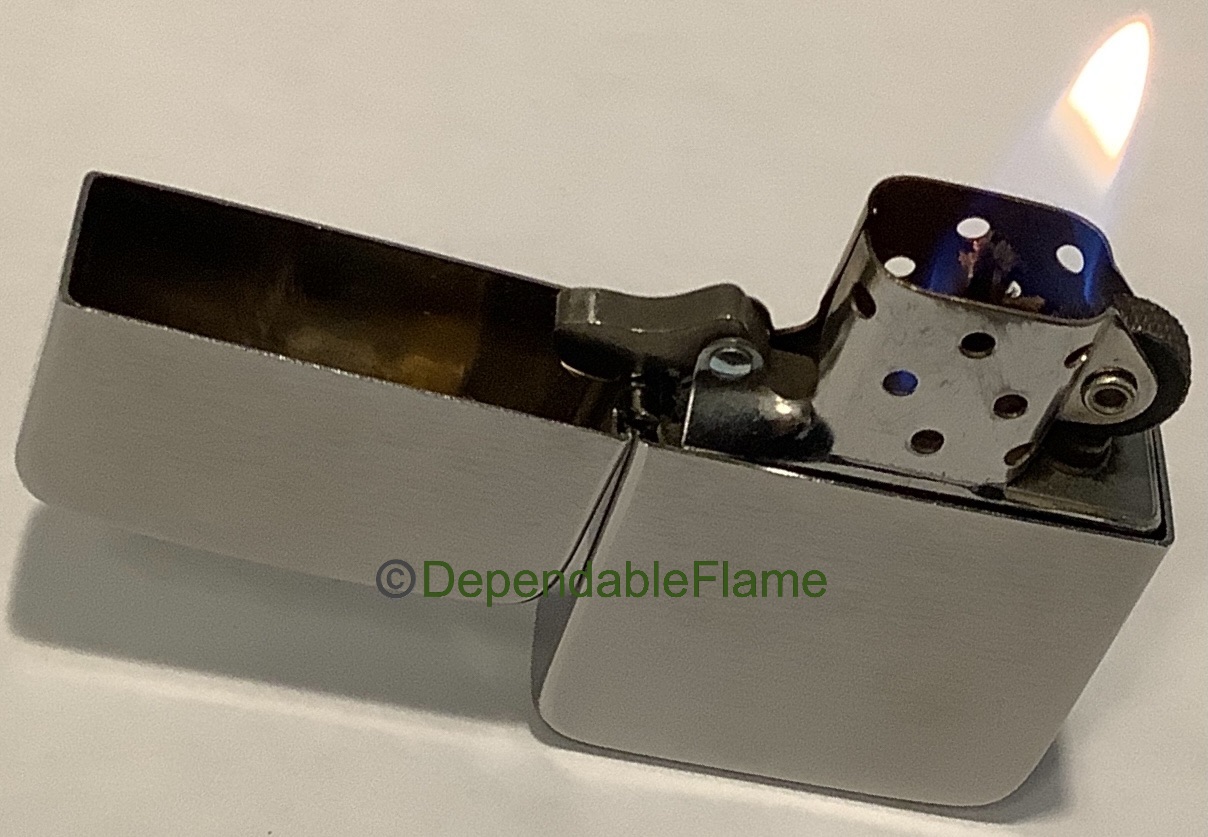 the aesthetic appeal of Mr. Blaisdell's little fire making gadget is undeniable.
I knew what a Zippo was long before I had any idea of the principles upon which each one functions. I have been exposed to them throughout the course of my life via movies like Full Metal Jacket, television programs such as China Beach and a multitude of other pop-culture references.
I have talked at length of my entry into the cigarette lighter hobby being that of a seller rather than a collector but I bought my first Zippo a yr or so before I ever conceived of selling a lighter. Perhaps, my first step into the door of the hobby was actually as a user of these fine items rather than either a collector or seller!
It was the smoking proclivities of the white sneaker wearing, motorcycle riding character Jax Teller on the T.V. program Sons Of Anarchy that prompted my first Zippo purchase. It looked so cool every time he would pull up on his bike, whip out his Zippo and light up that I had to become more familiar with what that lighter was all about.
It's Better For The Environment Than Disposable Plastic
I have made the case for yrs that using disposable, plastic lighters is irresponsible behavior in light of the availability of refillable petrol and butane lighters. A Zippo was not meant to be thrown away if it
quits working but rather replenished with fuel or flint, and to keep blazing on down the road.
Even a broken Zippo is not an excuse to throw one in the garbage. If your Zippo breaks, the company will gladly put your lighter back into working condition at no cost to you. Sure, it'll cost you a few dollars to mail it back to Bradford, PA via First Class mail but Zippo has made good on their promise for ninety-something yrs that no one's ever spent a penny to get their Zippo lighter factory repaired and they pay the postage back to you to boot!
Referring to the previous section, there's nothing cool about a plastic lighter in the first place but especially when you consider all the options available in the world of refillable lighters in general and new or vintage petrol lighters to be more specific. The principles under which petrol lighters function make them very simple to repair even in the absence or dissolution of other company's repair policies. But Zippo is still cranking out repairs at no charge to the customer, no matter how old or beaten out of shape their lighter is.
It's A Reasonably Dependable Lighter
In the past, I've been somewhat critical of the Zippo Windproof claim. You know, "A Week's Trial, Then All The While…" A great amount of my negative sentiment may be due to the brutal Oklahoma winds as I've never had a problem with one failing to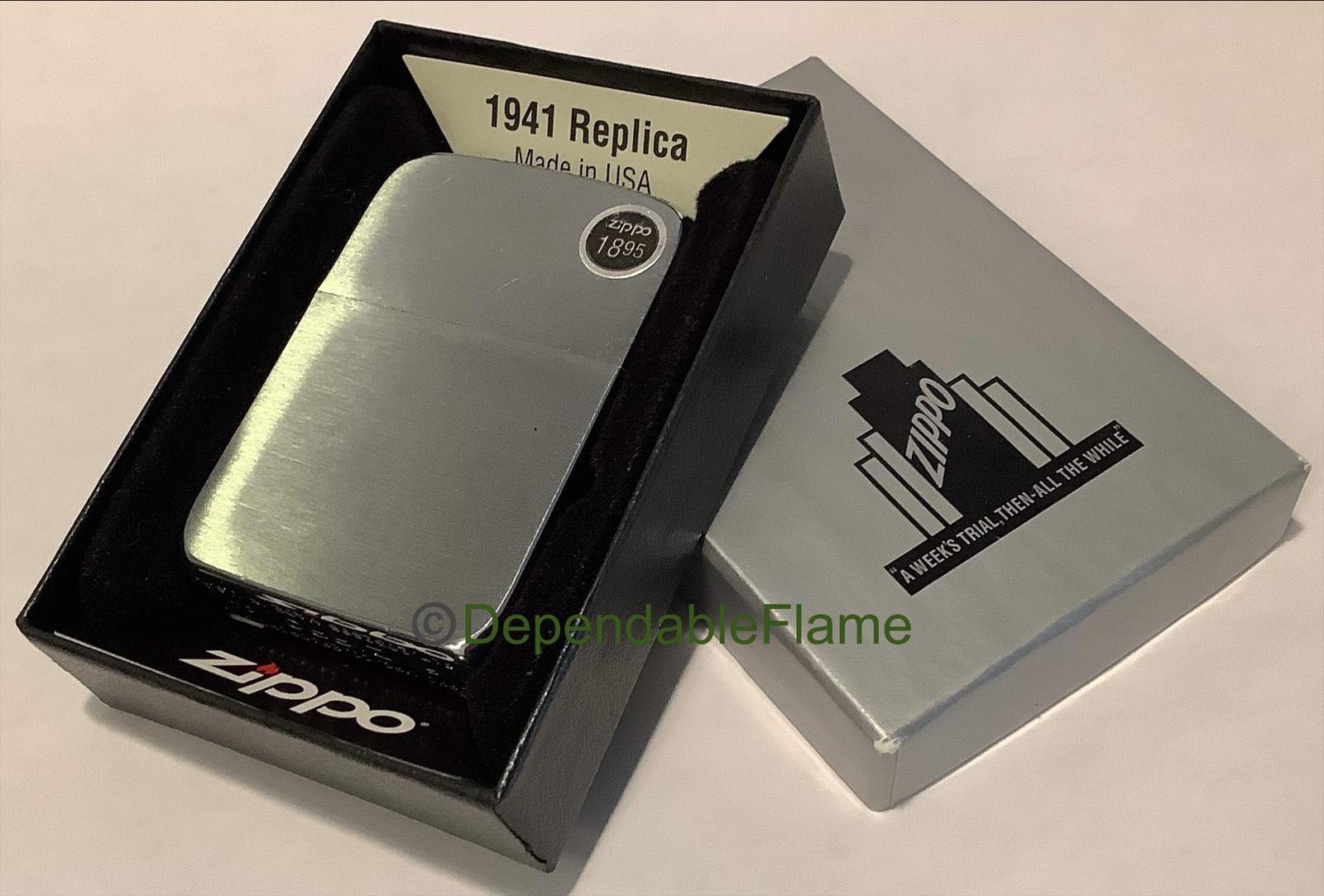 light in the wind, just experienced an inability to light what I was smoking as that flame dances with the wind.
I don't always smoke outside though, so there are plenty of windless opportunities to light up and I do that often with the brushed chrome 1941 Replica Zippo that is part of my Every Day Carry(EDC) rotation. Practically, (but not quite)all of my personal collection of Zippos are also users, so any given day I could also be lighting up with a 540 Color Process lighter or one of the Vintage Looks that have just been added.
Regardless of the embellishment or outer appearance of a Zippo though, they are excellent lighters that deserve to be used as their original design intended. I'm not certain that there is such a thing as a perfect or ideal petrol lighter as in my estimation, all have flaws but if their is one Zippo is certainly in the running for the title!
There's A Zippo For Every Taste And Style
The sheer volume of different looks and embellishments that have adorned Zippo lighters over the yrs make it almost impossible for a person not to find one that interests them. Whether it be a military emblem applied by Zippo in the 1950s or a far out 540 Color design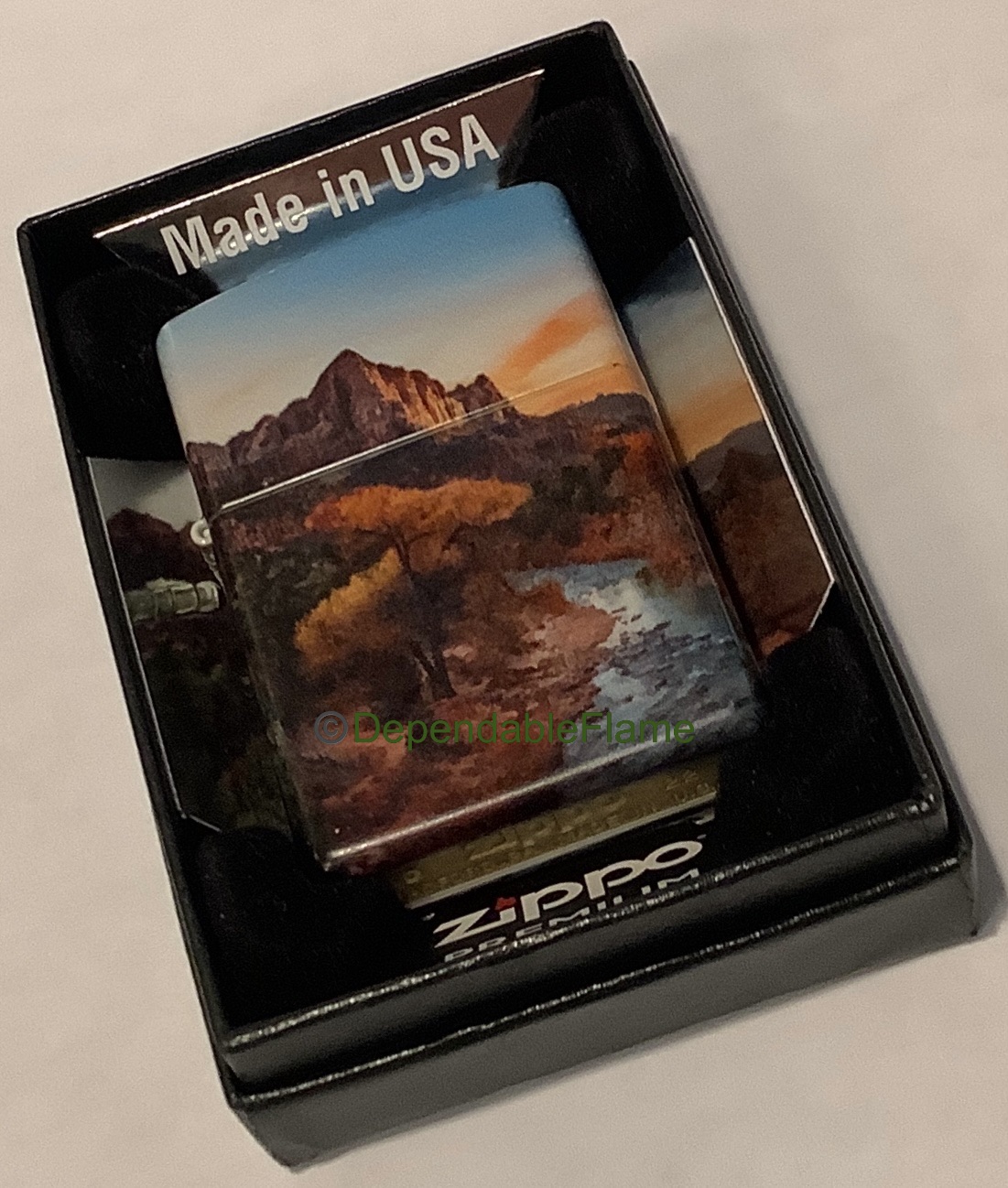 that demands your attention, the breadth of possibilities are almost to many to even try to list. The many cannabis leaf designs are some of my favorites.
Brushed or High Polish Chrome were the standard pretty much up into the 1980s and could feature advertising applied by multiple painting processes like the Etch & Paint style and Town & Country series. There, of course, have been painted finish lighters since at least the early 1940s and the company currently does many different wrap and other overall finishes that take their ability to embellish a Zippo to a whole other level.
Sterling silver and solid gold versions are available to those with an eye for luxury and I have seen several such precious metal examples shown off in the Facebook lighter groups as daily users. For those who entered the Zippo collecting hobby through their newer offerings like the Collectible Of The Year or limited club lighters, being open to buying old can open up a whole other range of possibilities!
It Could Be A Piece Of History
Browsing Ebay to shop and buy vintage is how I got started after making that Jax Teller inspired purchase of the 2016 Brushed Chrome Zippo. You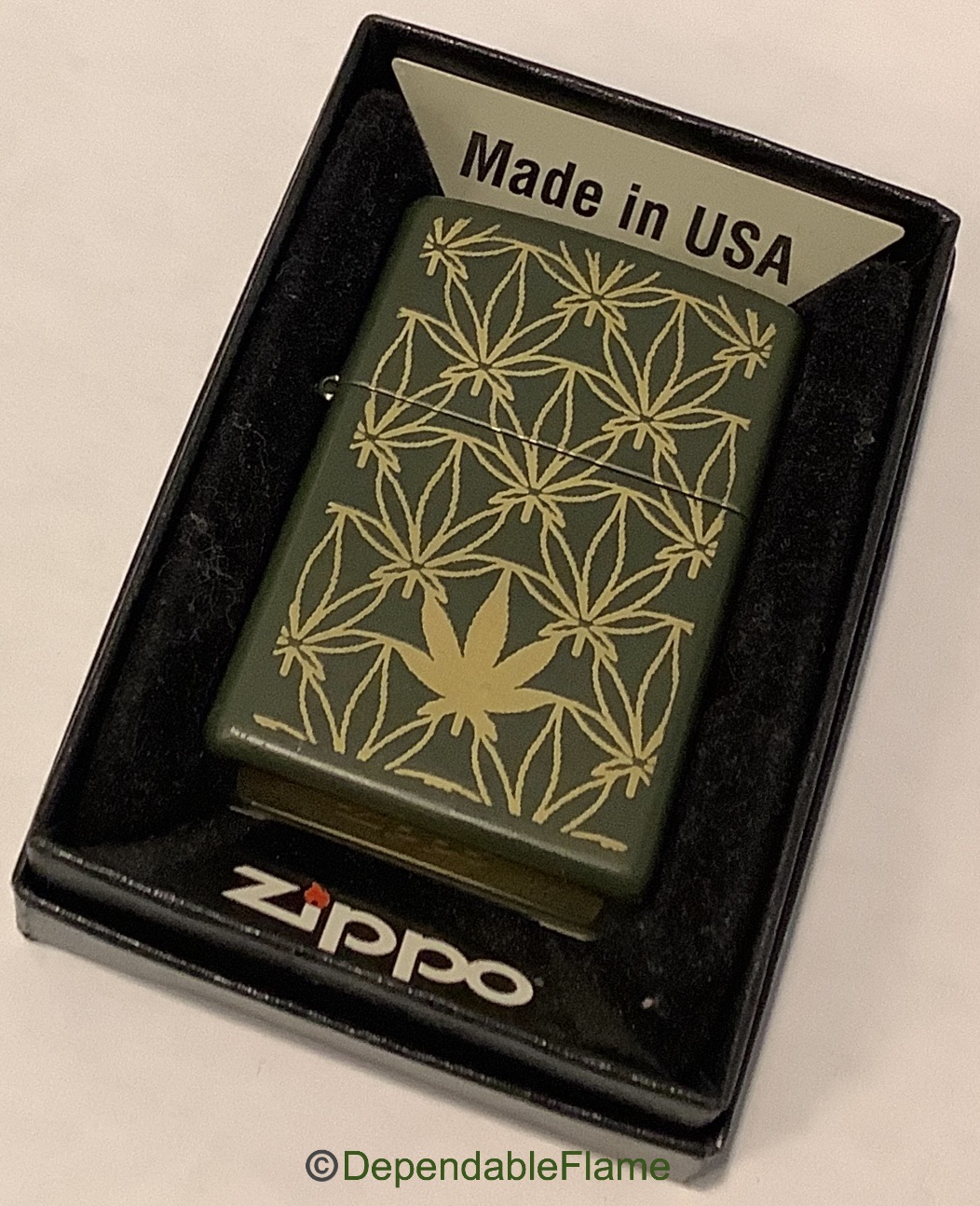 can get creative in the methods used to search Ebay listings that may or may not be identified the best they could be for the highest possible selling price.
Many old Zippos are sold in groups or lots of many lighters at a time simply because the seller doesn't want to go through all the work of listing them individually. Maybe the seller is lazy, maybe there are other reasons but either way this can work out to the buyer's advantage if they are willing to search deep enough.
I have owned three different legitimate WWII era Black Crackle Zippos and none of them were identified as such in the listing which I purchased them from. Not just Black Crackles either but the most expensive lighter I've ever sold, a gently used 1949 or '50 Town & Country Geese Zippo was acquired the same way, lumped in with four other Zippos in an Ebay listing that didn't specifically identify any of them!
What Say You?
Some folks think that Zippo is the only lighter worth owning. They wouldn't think of collecting any other brand to put on the shelf beside all their beloved Zippos. Nor would they consider using any other petrol lighter,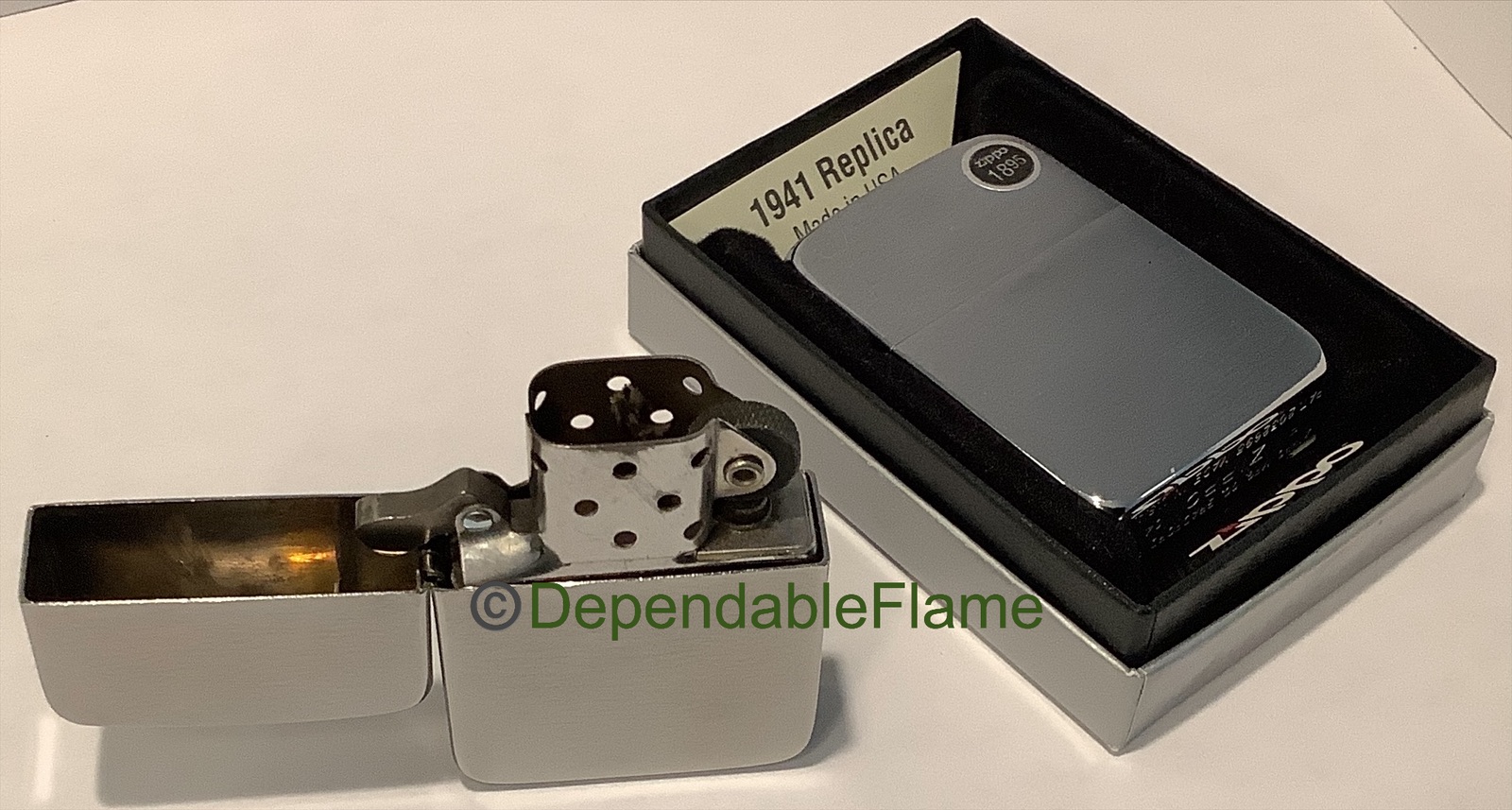 though there are many that may be superior.
Regardless where you stand in the debate, Zippos are most certainly worthy of your collection and use alongside so many other examples of excellent petrol lighters that have been produced over the course of the last hundred yrs or so. I would appreciate any insights, comments or questions you would like to share on the subject.
The comments section below this or any other article at DependableFlame.com is the best place for you to contribute and make your voice heard.
We would also be glad for you to check out our YouTube channel and the show & tell and vintage petrol lighter instructional repair demonstration videos we publish on a regular basis. Please also stop in and say hello on the YouTube live stream Vintage Coffee And Lighters Live! that we conduct Tuesdays @10am central time.
Until next time…✌️